It's check-in time again and I'm feeling a lot better about my progress. This is turning out to be a productive week. What did I do? Let's see:
Goals.
One: Write something at least five times or more each week.
So far so good since Sunday.
Two: Write a minimum of 2500 on my WIP words each week.
Rolling here. I have over 3000 words on my new WIP, another 1000+ on a book I'm revising, and now I can do some catch up for what I missed last week. Awesome!
Three: Publish at least six new novels in 2012.
I did not publish a single book this week. I did, however, put the Immortal Tigress up FREE for three days on Amazon. Today is day two of that promo. Check it out here:
Four: Read and review six or more first novels by new authors. (I don't give bad reviews, so don't panic, I'm friendly, honest.
J
I still owe Robert Taylor a review of A Breath of Hope. I will get on that this afternoon and, with luck, get it published on my blog tomorrow. Check out the book here: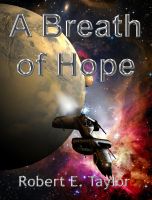 Five: do more to be supportive of new and struggling writers.
I'm trying to help an aspiring author find sources of information he is unfamiliar with. It counts.
Six: Publish a small collection of erotic short stories. Hey, I've been around for over sixty years, and this one is on my bucket list. I will make it happen in 2012.
This has gotten pushed aside recently, but I hope to get back to it soon.
Ok, that's about it for today folks. How is it going for you? Did you hit your targets? Let me know how it went for you.
Check out my Amazon page here: